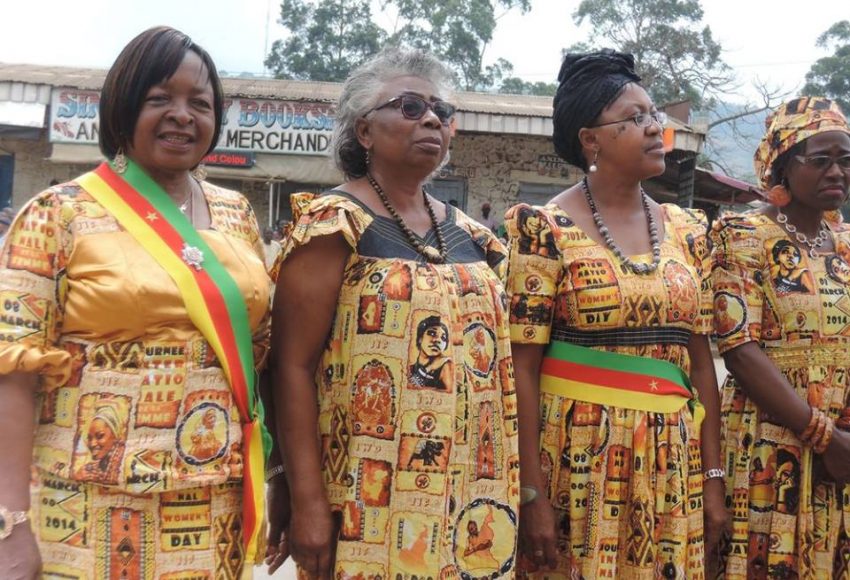 Biya's Not-So-Comfortable Record On Women
By Comfort Mussa
Quite some advancement in the condition of women has been recorded. But is the hullabaloo about emancipation and the urgency in handling their situation commensurate with actions on the ground?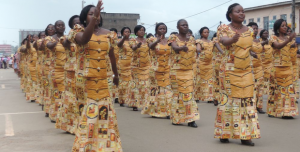 When Paul Biya became President of Cameroon in November 1982, he launched his "NEW DEAL" program imbued in the virtues of rigor and moralization, and communal liberalism. Thirty four years after his ascension to power, Cameroonians have each year evaluated his actions and policies. There are mixed feelings as to whether his administration is delivering especially to women and girls who make up over50.1% of the Cameroon's population.
What Has The President Done?
Within  34 years of being in power, President Paul Biya has no doubt accomplished many political, economic, social and cultural achievements for Cameroonian women.
The Ministry responsible for women's affairs was initially established by presidential decree in 1984. In 1987, with the worsening of the economic crisis, Cameroon adopted a structural adjustment plan, which entailed reducing public expenditures and restructuring the Government.  In particular, the Ministries of Women's Affairs and Social Affairs were merged into a single Ministry by Decree No. 88/1281 of 21 September 1988. In December 1997, the President Paul Biya, aware of the special problems of women and anxious to improve their status, set up the new Ministry of Women's Affairs by Decree No. 97/205 of 7 December 1997 on the organization of the Government. Article 5, subparagraph 8 of this Decree provides as follows:
"The Ministry of Women's Affairs shall be responsible for drafting and implementing measures relating to respect of women's rights and strengthening guarantees of gender equality in the political, economic, social and cultural spheres."
Over the years, Biya's government has accentuated the democratization of education and non discrimination between the sexes in terms of access to education by both girls and boys. With this in mind, primary education has been made free.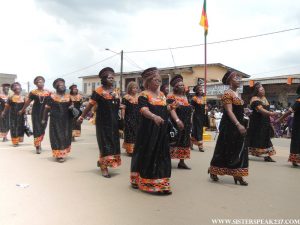 The government has established over 89 Women's Empowerment Centres in urban and rural areas. The centers are a unique platform for women who have not been able to finish regular schooling, to develop skills that would enable them to be self-reliant.
Economically, several projects and programs have been set up, by Biya's government, with a view of promoting local development and women's empowerment. Such projects will include National Participatory Development Programme (PNDP), National Programme of Support to Community Development (PADC), The National Employment Fund .The establishment of several savings cooperatives run by women across Cameroon in both urban and rural settings is to be noted.
Biya's government has shown a growing commitment to women's health in Cameroon. For instance, Cameroon has committed to women's and children's health through the implementation and expansion of the Campaign on Accelerated Reduction of Maternal Mortality in Africa (CARMMA).
On the 9th of May 2014, the government of Cameroon, under the High Patronage of the First Lady, Mme Chantal Biya launched its National and Multisectoral Programme to Reduce Maternal and Child Mortality (2014-2018). The opening ceremony was attended by high level and broad scope of attendees illustrates determination among decision makers across the different sectors of society to prevent avoidable deaths among women and children.
President Biya's administration has taken concrete steps to ensure women's representation in government and society.In his most recent cabinet reshuffle, Biya increased the number of women in the government from nine to 10. Also, in March 2015, Biya appointed Cameroon's first female legion commander. Colonel Nga Owona Philomène is the first woman in the military records of Cameroon to be installed as Commander of the 1st Command and Support Battalion.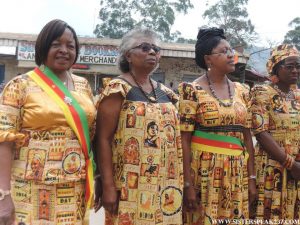 Cameroon's political landscape is changing and more women are asserting their place in politics. Political analysts and activists believe that this access needs to be translated to power of influence for the female vote holders.
The number of women in Cameroon's parliament has increased from 24 in 2007 to 56 today. In Cameroon's NWR for example the number of female MPs has increased from one to four The improvement of 5% to 20% women is significant, although it falls short of the 30% voluntary quota set by the major political parties . In local councils in the NWR, there are now 285 women councilors up from 179.This increase in percentage from 16% to 26% represents progress in the representation of women. For the first time ever in the region, two women were elected as mayors.
Can do better
Cameroon has ratified a number of treaties relevant to its obligations to prevent and punish acts of violence against women. The ratifications notwithstanding, violence against women, including rape, domestic violence and harmful practices against women and girls, remains a widespread problem in Cameroon that is inadequately addressed by its criminal and civil codes. Also, women and children suffer more as Boko Haram insurgents continue to wreak havoc in the north of Cameroon. Therefore, among areas requiring urgent action, Biya's administration must commit to combating violence against women and girls in Cameroon.
In spite modest anti-trafficking law enforcement efforts, Cameroon is still a source, transit and destination country for women and children subjected to forced labor and sex trafficking. Biya's administration ought to comply with the minimum standards for the elimination of trafficking and vigorously prosecute and convict trafficking offenders, including government employees complicit in trafficking -related offenses. All these can be improved upon.
In Biya's high-level appointments, the scales still tip toward men. Women are underrepresented among government ministers, and when included in cabinets have largely been relegated to ''feminine'' and low-prestige policy areas. Cameroon had its first woman in government as early as 1970, ten years after independence, with the appointment of Delphine Zanga Tsogo (Vice-Minister of Health and Public Welfare from 1970 to 1975 and Minister of Social Affairs from 1975 to 1984). Since 1970 to 2013, Cameroon had only about 24 other women as Ministers, Ministers Delegate or Secretaries of State.
Currently, Biya's bloated cabinet has only 10 women ministers; none of the four ministers in charge of missions at the Presidency of the Republic is female, only one of Biya's 33 collaborators is female. The president is surrounding himself with ministers mostly like him: older men.
There is yet to be a female governor in any of the nation's 10 regions.
Biya's administration can deliver more for Cameroonian women and girls only if they are consulted and their priorities and needs taken into account. The engagement of women in the implementation of Biya's policies is crucial. For this, he must recognize the leadership potential of Cameroonian women.
** First published in the September 2016 edition of EdenXtra