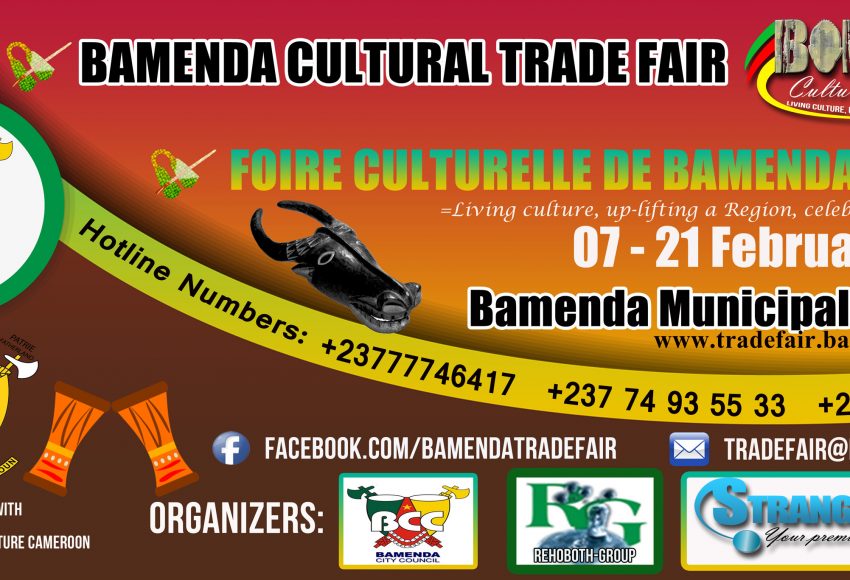 Bamenda Cultural Trade Fair
Bamenda ,the celebrated capital of the North West Region of Cameroon will from the 7th to the 21st of February host the premiere edition of Bamenda Cultural Trade Fair (BCTF). The cultural trade fair is organized under the theme "The contribution of Youth and Cultural Heritage in an emerging Economy".
Ahead of the event, the Bamenda City Council (BCC) organized a press briefing at the BCC hall on the 7th January 2015 to inform the public about the event and galvanize support for a hitch free and successful organization.According to the Government Delegate to the Bamenda City Council, Ndumu Vincent Nji, the fair will be an intensive exposure of the Culture, Heritage and Patrimony of a Region known for unequaled tourist potential.
He says the event is aimed at promoting the culture and products of the entire North West Region of Cameroon to the national and international communities, and also to create a new cultural industry to boost the economy of Bamenda and the entire North West Region of Cameroon.
Highlights of the BCTF will include culinary arts,carnival, guided tours to heritage sites,museums and tourist sites, horse races, live musical performances and traditional games and dance.
A culture and heritage village will be at the Bamenda Municipal stadium. City Council officials say a giant museum will be erected following a typical North West traditional architectural design, split into seven segments representing the divisions of the region.


The Bamenda Culture and Heritage Trade Fair is a project of the Bamenda City Council and the Ministry of Arts and Culture, in Collaboration with REHOBOTH-GROUP, Stranger Consulting and The National Council of Traditional Rulers.