Women who inspire – Dr Prudentia Yensi Lawan Esenei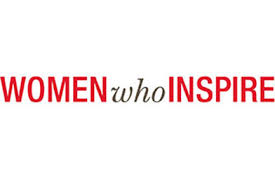 By Kimeng Hilton Ndukong – Cameroon Tribune
She has been in the business of treating and caring for animals for 13 years, with much fulfillment.
They are often referred to as "Doctor Cow." For most people, this appellation refers to the numerous veterinary nurses and animal health technicians in the country, and the male Veterinary Doctors they are accustomed to meeting. But talk of female Veterinary Doctor is still hearsay to many who have never met one.
Prudentia Yensi Lawan Esenei is today a Veterinary Doctor with 13 years of experience. She is the Regional Chief for Veterinary Service in the North West Delegation for Livestock, Fisheries and Animal Industries. In this position, she and aides have so far successfully toiled day and night to keep the dreaded Avian Influenza virus at bay. After graduating from the National Veterinary School, Jakiri, in Bui Division of the North West Region in 1992 as a Veterinary Nurse, she proceeded to The Philippines where she read Veterinary Medicine in the Los Banos University, completing in 2000 after six years.
"I find much fulfillment in my job because I have trained many men and women of all backgrounds, including farmers, since 2001. Some are today veterinarians all over Cameroon, serving with government, Non-governmental Organisations, are self-employed or have continued their studies in the university," says the 46-year-old married mother of two. Her husband, Esenei Paul Ikiafang, is also an Animal Science staff.
"The challenges of being a female Veterinary Doctor include getting my voice heard. I was the only woman Veterinary Doctor in the National Veterinary School, Jakiri for 13 years," Dr. Prudentia Yensi Lawan
Her other challenge was with Heifer Project International, Cameroon, where she assisted in the delivery of 96 imported Holstein Friesian dairy cows at the Mfonta Quarantine Station, in Bambui, near Bamenda, braving the complications for four months.
"Sometimes, I don't see myself as a woman because I brave my job even better than men," she notes. "To become a Veterinary Doctor is not a day's job. It takes much a lot of determination, courage, hard work and many hands-on practical sessions in all animal species. For those practising already, understanding the pathology of all animal species has to be on your fingertips as you respect veterinary ethics or jurisprudence," she advises.