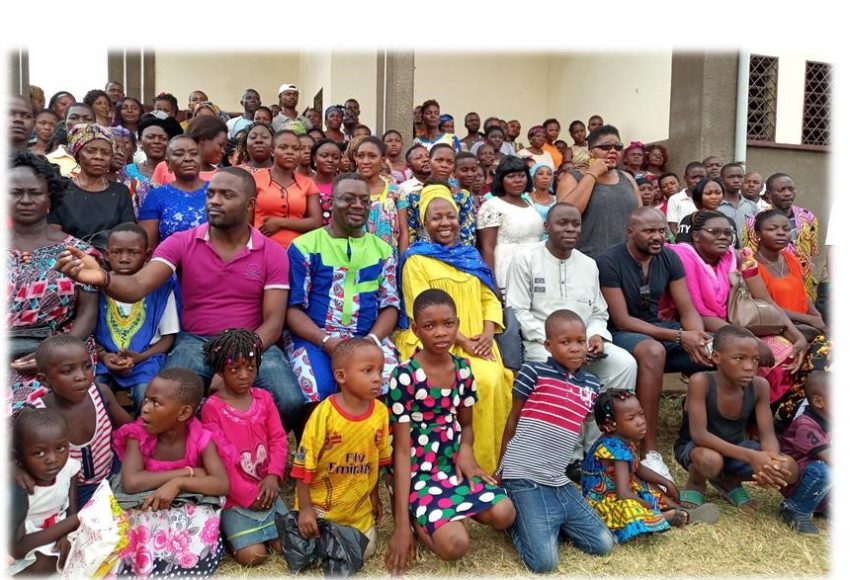 Kah Walla visits Tiko IDPs
By Kiven Brenda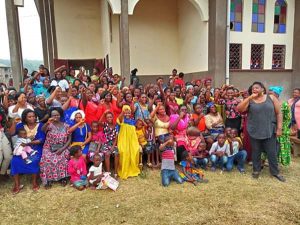 Stand Up for Cameroon and the Cameroon's People Party( CPP) under the leadership of Edith Kah Walla recently offered assistance in cash and kind to over 300 internally displaced persons, residing in Likumba ,Tiko of the South West region.
On Sunday January 13, some 17 members of the group visited the displaced persons from the North West and South West regions, following the ongoing sociopolitical crisis in the area. Over 350,000 people have been displaced as a result of the ongoing crisis. The strong and consistent political activist, Kah Walla mobilised StandUp for Cameroon members for this gesture. They took along a message of justice, non violence, comfort, solidarity and hope to the Internally displaced persons. They pledged to continue advocating for a peace solution to the current crisis in the Anglophone regions.
 Kah Walla and the Stand Up Cameroon team have since the escalation of this crisis in 2016, called for justice,peace and a ceasefire in their various press briefings and social media outings. They have organised campaigns such as the Black Friday to decry the injustice in the country, inadequate supply of basic amenities and for a peaceful political transition in the country amongst other burning setbacks. The Stand Up for Cameroon team mobilised  for the release of female journalist Mimi Mefo of Equinoxe TV, who was accused of posting a contradictory report on the killing of a foreigner in Bamenda . They carried out an online campaign asking for her immediate release. These and more advocacy for the welfare of the country carried out by Kah Walla's team, has won the hearts of many civilians who keep encouraging her for the role she plays to see an end to the ongoing crisis in the Anglophone regions.