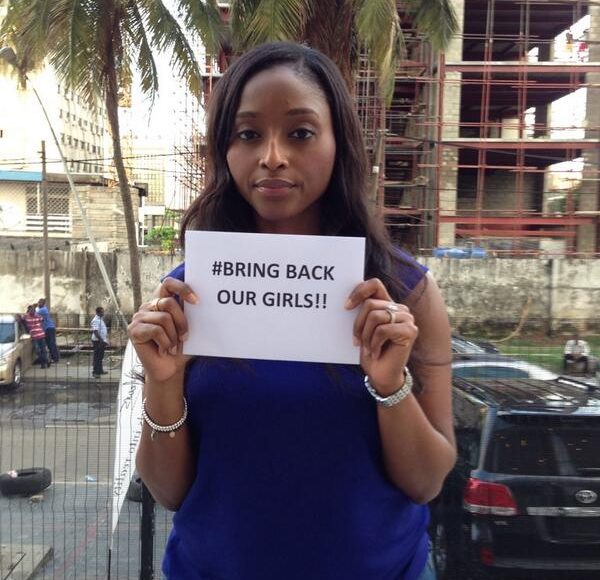 Speaking for 234 sisters #BringBackTheGirls
More than two weeks ago, the schoolgirls were abducted from Government Girls Secondary School in the town of Chibok, in Nigeria. Now they're being sold off as sex slaves for $12 each. Campaigns have been staged online and offline calling for the release of the girls.
Online, the campaign has been launched across multiple platforms, including Facebook, Instagram and Twitter. These celebrities joint the campaign to spread awareness and show support
Stella Damasus –
is a Nigerian movie star, Singer, Producer, Educator, Humanitarian. She has been very vocal about the plight of the girls.She released an emotional video begging the Nigerian government, media and the world's leaders to help in the search of these girls.
Stella bears her mind and challenges the Nigerian Government on the search and rescue of the 234 girls abducted in Northern Nigeria by Boko Haram #BringBackOurGirls
[su_youtube url="https://www.youtube.com/watch?v=14aIPhZUytA&feature=youtu.be&a"]
Mercy Johnson's reflection (below) on the topic  was originally published in www.punchng.com
Sometimes, our realities remind us of the pain of others. My reality as a mother is that I get to see my daughter every day, while the reality of the mothers of the kidnapped 234 Chibok girls is that they don't even know where their daughters are.I looked at my daughter and tears came to my eyes that some mothers have the privileges of seeing their kids on a daily basis while the mothers of the kidnapped girls can only console themselves with memories. All well-meaning Nigerians must come together and help these mothers who have been in pain for more than two weeks and make the memory a reality — the reality of seeing their children again.
Let us not for once think that the evil-doers who turn the realities of these mothers to memories cannot do the same to us if they have the opportunities. This is not a war against select group of people; it is a war against all well-meaning mothers in Nigeria as injustice to one is injustice to all. Let the mothers rise, the men who love them should stand by their right hand and the children who adore them on their left and do all we can in our spheres of influence to ensure that the children come back home safe so that the mothers can smile again.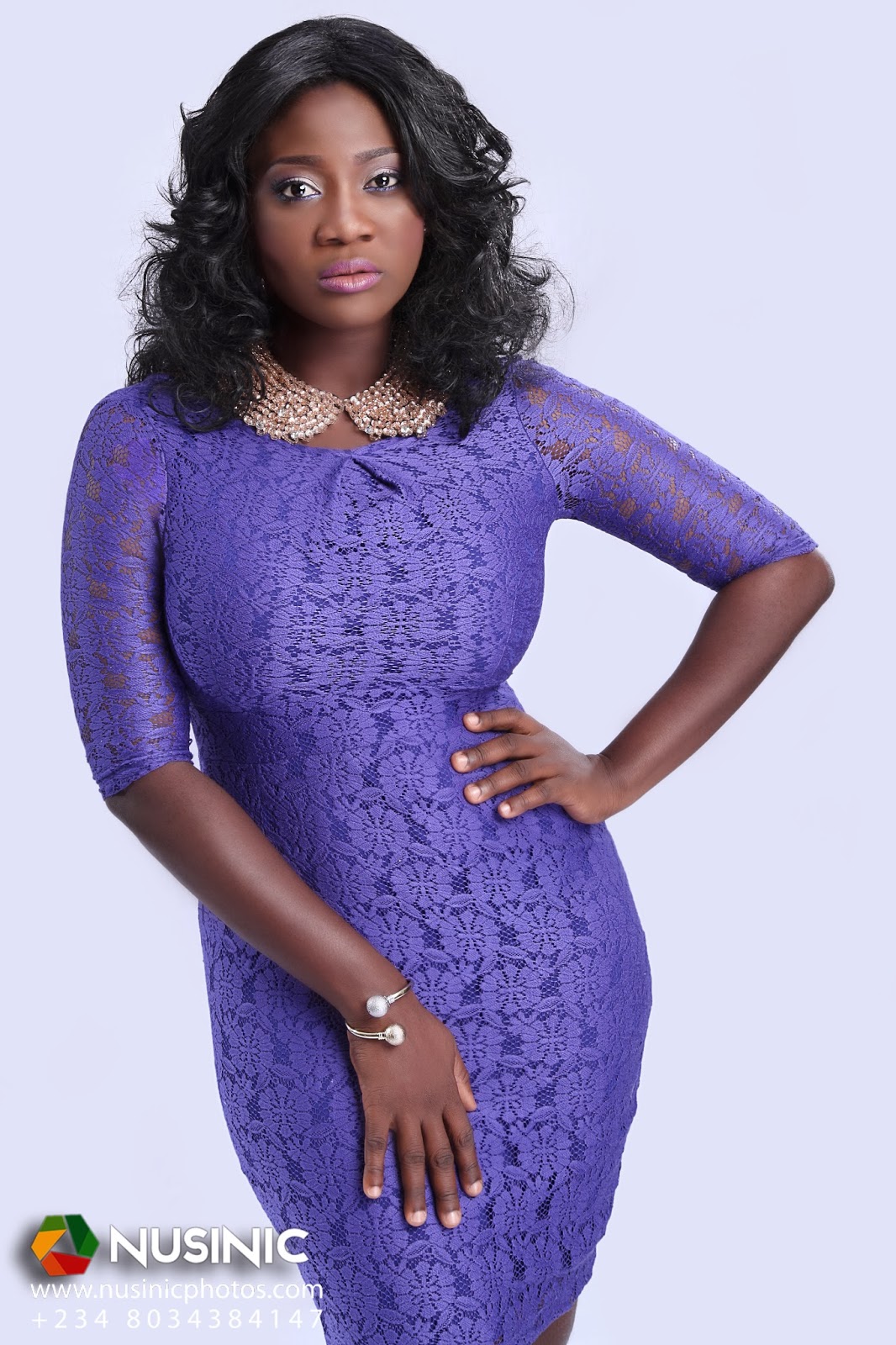 Can you pray? Increase the tempo of your prayers. Can you fast? Add extra days to it. If what you can do is protest, please do; perhaps you are a soldier and can go to the war front please do not sit still. You are a politician or a voice that Boko Haram can listen to, please speak. We need the girls back!!! They are innocent, they have their future ahead of them, please do not cut it short.
I dare say some of them will end up being the solution we desire to restore the lost and battered glory of this nation. Please don't kill or damage the future all in the name of militancy. I appeal to the soldiers and other security operatives, don't be demoralized, please fight hard, fight more and fight on. Do not let this evil people for once think that they can get away with this. If they ever get away with this, let me assure you that we won't all be able to sleep with our eyes closed and that includes you, your wives and children. If an Emir can be killed in his palace, who is safe in his or her home? Nobody!
I appeal to the political class and those in power, do not think that any right-thinking Nigerian would allow that this matter be swept under the carpet, this isn't one of the matters we would keep mum about. We will continue talking, praying, protesting until you make the matter your matter. If your child were one of the children that was abducted, we would probably have heard of the end of the matter. Let's not fold our arms and let evil reign. Nigeria shall be great, only if we do the right thing and the right thing at this moment is to bring our girls back and alive….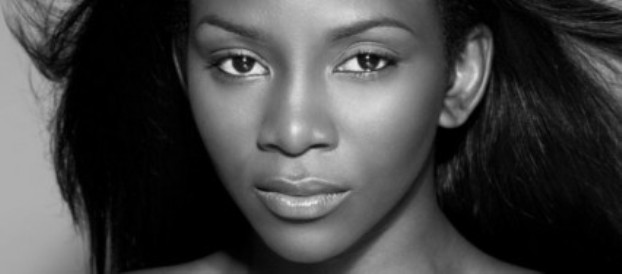 Nollywood actress Genevieve Nnaji shared on her official Facebook page urging everyone to sign a petition.
Read;
I've always been of the belief that less words and more action speaks greater volumes.
But in this case of no foreseen action, I believe some talking is in order. The abduction of these young girls goes against everything that we as Africans fought for, for so many years.
What we as Nigerians have been faced with and have been fighting over these past years. Not to mention what we women and mothers still fight against till this very day.
Kidnapping, abduction, slavery, child bride and the complete disrespect and disregard for human life and rights is…in my opinion, every wrong that seems to be getting away here.
Reports say that our babies are being shipped off to neighboring countries, distributed and married off. How could this be when we have appointed men to protect us? Why are we called giants if we can't trample over ants?
Enough of these setbacks!! There are way too many distractions for this Nation to achieve its true potential. It is time to respond and to act!!
I know it's not easy being a leader of a country but like some people love to point out to me…just when they are about to sympathize with the challenges that comes with being in my position and then remember the perks, YOU KNOW WHAT YOU SIGNED UP FOR.
Please we implore, we plead and we beg,.. Save our girls! Help bring the girls back home by doing as little as signing this petition ->http://wh.gov/lf1ke #bringbackourgirls
Signed
Genevieve Nnaji MFR
#BringBackOurGirls is the desperate plea of parents, friends and well wishers of the over 200 kidnapped schoolgirls in Nigeria.