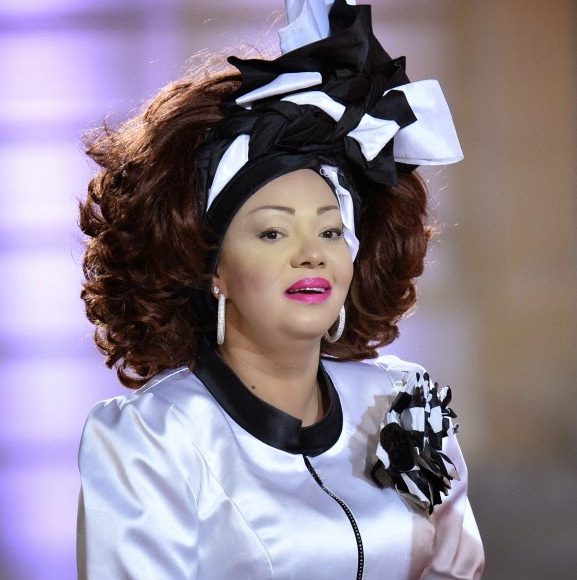 Naked Chantal Biya art causes social media storm
By Eugene N. Nforngwa

The first lady Chantal Biya and her bouffant hairstyles are no strangers to media lampoon.
But a naked painting of the first lady has proved everything but funny – at least from the vast majority of reactions it got from social media.
The work, purportedly, of Cameroonian painter Skaraboki Pittura was due to go on exhibition at the BeautifulArt gallery in Paris, France.
A promotional flyer for the exhibition included the logos of media outlets Jeune Afrique, Le Monde and France 24, supposedly as sponsors.
Jeune Afrique and Le Monde have published several negative stories about Cameroon in the past weeks.
The painting showed Chantal Biya sitting with folded legs and leaning on her right hand, with bare breasts. The picture is not of the painting is not published here because of its graphic nature.
Cameroonians on social media called it a joke in bad taste. Some twittered their reaction with #shame. Comments ranged from sympathy for the first lady to outright attacks on France, which is quite unpopular in Cameroon at the moment.
"Unacceptable, ridiculous and perverse!" wrote Facebook user, Stephan Kamwa Djouguela.
This report was first published by
www.standard-tribune.com