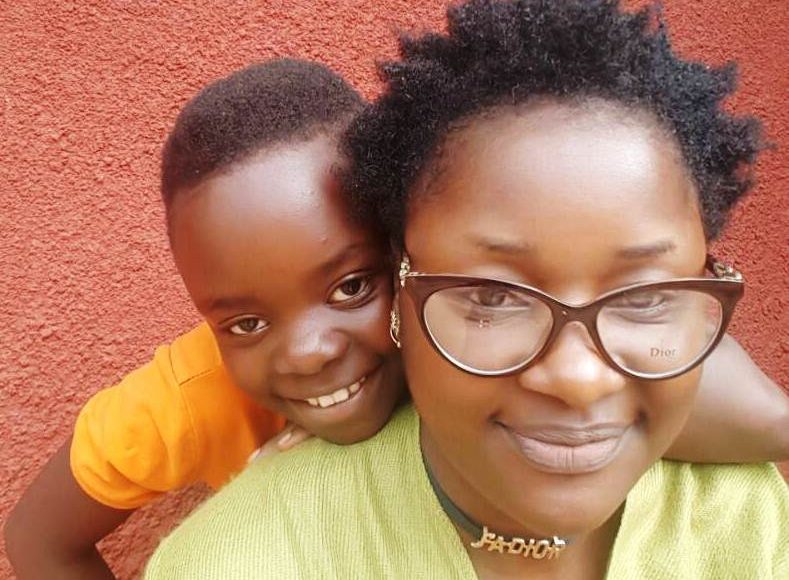 Day of the African Child 2017 – ALL WE WANT FROM YOU
BY ANYAH COURAGE NGUM (11 years old)

INTRODUCTION:
My story is written in the form of a letter to all parents in Cameroon. In this letter I tell the story of a little girl Rose who lives in Alamandom, a village in Bamenda. My teacher in school always tells us charity begins at home and that is why I think parents are the most important people who will accelerate protection, empowerment and equal opportunity for their children by 2030 which is this year's theme of the day of the African child.
My Letter
Dear Mama and Papa,
I want you to hear the story of a little girl called Rose. Rose was in class four and staying with her mother and father in a village called Alamandom. She was a very intelligent girl and always took first in class, after school Rose was always in the house alone because her mother and father were always busy going to the farm from morning till night. Rose will do her home work alone and her mother and father were not there to help her or advise her. One day Rose was working in the house when her uncle Epie came to visit, Rose was at home alone. So Epie the uncle of Rose told her that she is a very good girl and he bought her biscuits and bon bon and she was very happy. Instead of her uncle Epie to give Rose the biscuits, he told her to come to her room let him give her the biscuits. When she followed him to her room he closed the door and told her she is a good girl, he said if he should touch her private parts he will tell her parents to send her to a boarding school and she will be very successful in life because she is very intelligent. Because Rose never had advice from her parents and was innocent she believed her wicked uncle. He touched her private parts and raped the little girl. Rose was shouting in pain but there was nobody to protect her from him. He told her that if she told anybody, she will die, so Rose did not tell anybody and she always cried and when she went to school she couldn't pass her exams any more.
CONCLUSION
Dear mama and papa, all we want from you is your love and full attention, we know that you go to work so that we will not suffer but we also want you to know that we need you to help us and give us advice that can keep us away from trouble. All we want you to know is that any form of violence on us has a mark and it affects us for long.All we want is for you to make us feel free to tell you everything that is happening in our lives. This way we will be protected and will pass our exams very well and have opportunities in future.