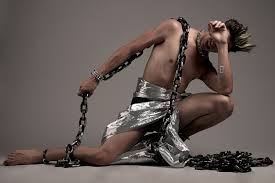 Cameroonian survivors of human trafficking speak out
By Tapang Ivo

Yaounde – Cameroon : The secret network of human traffickers in Cameroon and the Middle East has been exposed, with most victims being women and girls who seek  better jobs in Kuwait and Lebanon. Cameroonian women and girls are forced to work under difficult and tiring conditions and sometimes  as sex slaves. Disobedient ones are often killed.
Audio testimonies from survivors aired on Cameroon's state broadcaster CRTV, revealed that victims are deceived by unregistered travel agents in Cameroon who have strong ties to slave masters in the Middle Eastern countries. They collect huge sums of money from the women, and promise them visas, flight tickets and better jobs in the Middle East.
The survivors spoke on Cameroon Calling, CRTV's best selling radio magazine.
—
Tapang Ivo Tanku is a multimedia award-winning Cameroonian journalist. He specializes in peace journalism and has worked as Communications Officer for several international organizations within the West and Central African regions.
Twitter : @Tapang_Ivo