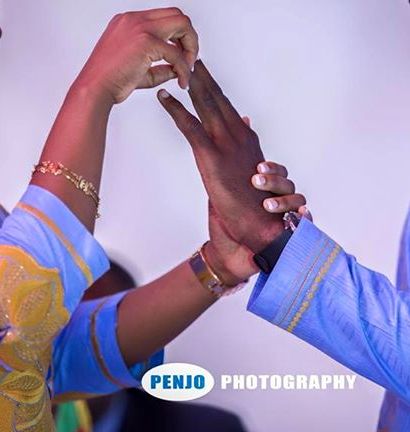 Stories From The Honeymoon Suite – Part 1
  By Comfort Mussa
Ask any lady in Cameroon the question  – What is the best gift a woman can give her husband on their wedding night?
The response you will likely hear is "Her virginity". Yes! That's what our mothers were taught. It's what I learned.
While there is serious lack of relevant information about the sexuality of Cameroonian women, we have abundant information on how to prepare and present ourselves to our men. Our mothers, aunties, neighbors and even random passengers in shared taxis dish out information on how to please our men, from cooking a man's favorite meal, taking a bath before he returns from work etc
This sex ed course teaches us the virtues of virginity but not the bliss of sex, what to expect and and how to respond.Even when women  have lost their virginity, they still approach their matrimonial bed fully prepared to be savored, because they are taught that  the man's dinner is first course and their beautiful bodies, his dessert.
Of course there is joy in giving. But how prepared are we to receive, what do we expect to receive? We asked our readers this question and solicited their stories about their first time as a married couple and what it was really like for them.
We will share their stories with you in our series dubbed Stories From The Honey Moon Suite. Their stories run the gamut from absolutely amazing to downright disappointing.
Our first story is from Precious Meshi . Precious is a blogger at  Precious Core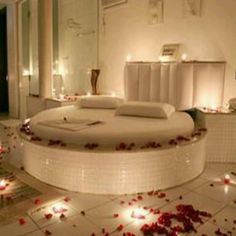 MY WEDDING NIGHT: Struggles within the Sheets
The moment everyone had been waiting for came. The pastor, in an enthusiastic tone, announced: "Emm, Brother Fide, it is now time for you to kiss your wife…"  My groom took a few steps towards me and planted a soft unsophisticated kiss on my lips. This was followed by a mixture of applause and screams from the audience. I eagerly waited for the sensual work that had begun to be brought to completion.
For the remaining part of the wedding, I wondered what our first would be like. I was expectant and turned my little brain into a questionnaire. I couldn't wait to escape the crowd and have time with my beau. As the day wrapped up and we got ready to drive off, my 'god-mother' held my hands and took me to the front of the car where no one will interrupt us. With a smile that spoke volumes she said,
 "Today, you are going to be with a man for your first time. Make sure you are sweet in bed."
I drove away without a discourse on what, being "sweet in bed" meant. We happily blessed our driver's hand with a tip and walked into a three-star hotel on a silent street in Bamenda, Cameroon for a one-night honeymoon experience. The upscale interior decor was refreshing to the eyes. Various works of art garnished the walls around us. It was a pleasant sight.
The eyes of a brown-skinned receptionist at the welcome desk greeted us. As we negotiated for a room, I could only think of the three letter word that makes the world go round. The room didn't fall short of my expectations. The red sheets on the bed spoke the language of love. It was a calm and convenient cubicle. It seemed like the perfect place for a romantic adventure.
After a quick shower, I put on my lingerie and hopped into bed, eagerly awaiting my trip to "lala land". I knew Mr N.'s  "little man" will experience a moment of inflation. I knew he will then insert it somewhere between my legs. I knew, as a pioneer, it will hurt a little but the pleasure will far surpass the pain. What I didn't know is that I was in for a struggle.
Like the fishermen, who became Jesus' friends, we tolled all night but caught nothing. As our time in the hotel expired, I begged the time to linger so we could try some more but as the cliche stipulates, "time waits for nobody."
When some family members saw us the afternoon after, dressed in matching clothes, they started ululating . Little did they know that we had not consummated the marriage.
I was totally disappointed in myself. What was I missing? How could I really be 'sweet' in bed? We kept trying for the next one week with the same results. Then Mr. N had to leave for work. He worked as a Marine Electrical Engineer in Equatorial Guinea and was going to be away for two long months.
The level of disappointment in myself grew. It was a mixture of confusion, uncertainty and doubt. After examining my lady parts, I concluded that there was no way a thing that big was going to go through and stay there.
I also thought I had been bewitched by some ill-meaning family member. Thoughts were running through my mind like waves in a torrent.
The over one week of trying to eat the fruit of marital goodness seemed like a wild-goose chase. The only results I had were soreness,
I wondered why a thing that novels, movies and friends said was so good had turned out so gruesome. Those had been my 'formal' educators on sex. When I started menstruating, my mother warned me sternly, "If a boy touches you now, you will get pregnant." That was about all she ever told me about sex. My father? He lived his life as though sex didn't exist. As if that's not how he produced me. He never went near that topic. Not even in a joke.
Then my biology teacher had managed to teach about sexual intercourse when she inevitably had to cover the topic, 'reproduction'. The reaction from the class was enough to make a coy lady quickly digress to something else. Yet, among the jeers and boos she pressed on. For the first time, I heard words like, 'erection', 'penis', 'vagina', and others in the sex dictionary pronounced by real lips in the open. It was a pretty rough ride for the teacher, dealing with curious teenagers but she pulled through.
My other form of sexual education was in the church where I was taught that godly principles required that I remained untouched until my wedding night. It was said that the greatest gift I could ever give my husband on our wedding night was my virginity.
Anytime the topic of sex was mentioned in a church youth gathering, there was a rehash of this same phraseology, "keep your primary or secondary virginity as a gift for your husband."
So, on my wedding night, I matched like a queen into the hotel room with my bridal tiara still on my head as though I was going to receive a "bride of the year" trophy. But the gift I had kept as strictly instructed refused to be unraveled. Our various attempts at penetration failed. It was a night void of coitus.
It took another two months before our breakthrough came in a moment of pleasure mixed with pain. I was glad that the spell was broken. It did not however stop me from wondering if my case was anomalous.
Some months later, I had a chit-chat with a friend who shared a similar experience. She and her husband -to -be tried to unlock the gate to her womanhood but kept hitting the wall. She said she thought she needed to have surgery done in which a hole will be created for 'it'. When I told her my experience, we laughed together.
I understand that a lot of parents, pastors and role models in the society refrain from talking to young people about sex because they do not want to stir the wrong emotions. But there are age appropriate discussions that should take place. What you will tell a 3 year old, may not be what you will tell a 13 year old or even a 30 year old.
A 3 year old may need to know that what she calls 'pee-pee' is actually called a vagina while a 13 year old may need to know that she is in a period called puberty and some parts of her body may be more sensitive to touch than others. But a 30 year old needs to know much more than that.
As a young Christian girl, I wish I had been taught that sex is a wonderful thing created by God. I wish I had known more about the details and nature of sexuality. I wish I knew a little more about my body so that I wouldn't feel like I was suffering from some kind of aberration.
 The absence of knowledge is an invitation to fear.
When fear comes, it prevents women from having positive sexual experiences. Now that I know better, I will educate my daughters so that the bad side of history doesn't repeat itself.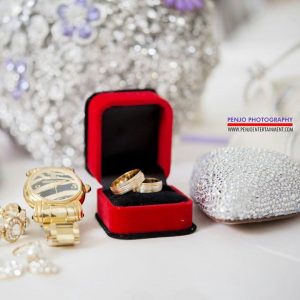 We'll like to read from you. If you want to  share your  "Story From the Honeymoon Suite", send us an email to info@sisterspeak237.com