How to start a business with less than 100.000FCFA -Part 3
Have you ever dreamed of starting your own business? Many Cameroonian women dream of starting their own businesses but often complain of not having enough money to start with. If you do not have enough money to get started, we have some good news for you. You can start countless businesses in Cameroon with less than 100.000XAF (184.29 USD)
In this series, inspiring entrepreneurs tell you about businesses they started with just the cash in their pockets.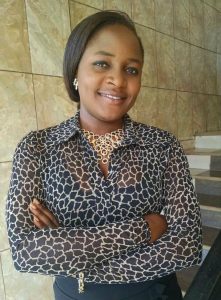 Rita Ngabir – Founder Burita Beads

 Sisterspeak237: How much capital did you start your business with?
Rita: I started my business with a capital of just 20.000 FRS ($37.60)
Sisterspeak237: For how long have you been in the business?
Rita: I have been in this business since 2015 (3 years now)
Sisterspeak237: You started small, how big is it today?
Rita: The business still has much to achieve but I cannot despise how far it's grown.  On the international market I do have customers in Nigeria, Uganda, Ghana and USA. Locally, my produce is consumed by women and men of all works of life, in more than 5 Regions of Cameroon.
Burita beads have gone beyond just selling for profit to empowering Women and girls economically. We currently run a project called Working Widows.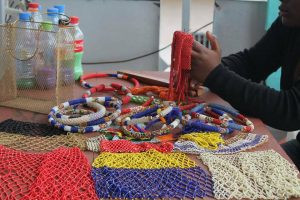 Working Widows is a project I conceived, to provide vocational training to unemployed widows in Bamenda between the ages of 18 and 40 years. Hundreds of widows in Cameroon suffer due to high levels of joblessness and poverty after their husbands, who are often the de factor breadwinners die.
We support the women to engage in the production/sale of beaded products as a means of fighting poverty

 What's one of the secrets to this growth?
I am daring and not afraid to take risks because I believe in myself. I believe if I can think it, then I can do it.
What advice can you give to a Cameroonian woman who wants to start a business but doesn't have all the money needed to start what they want?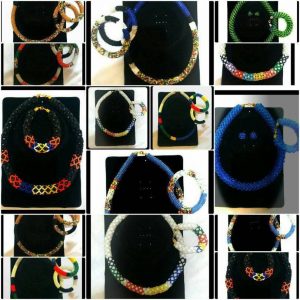 Money is not the greatest asset we need in a business. Having the idea and the confidence to deliver is the most important to me. While thinking globally start locally with the small income you have.
There is a business for every capital.
I started with just 20.000 Frs. And because of the passion I have for my business I get recommendations from many people. Start with what you have, be daring, believe in what you do, and aim for the best.