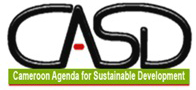 Call for Applications: Project Animators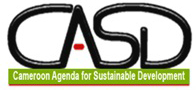 Cameroon Agenda for Sustainable Development (CASD) is recruiting  Animators for the new project titled  " Girls' Choice Ice Cream Project ". The goal is to significantly improve access to quality and age-appropriate sexual and reproductive health education and services for girls aged 10-19 years in Bamenda, Cameroon.To maximize the impact of this project, CASD seeks to recruit the following:
1. Two Project Animators (a male and a female)
     Duration of contract: One (1) year renewable
Responsibilities
 – Mobilize the target community, principally adolescent girls, to participate and benefit from the project's activities.
 – Provide quality sexual and reproductive health counseling and referrals to young people.
Suitable candidates for this position must fulfill the following criteria:
Be a Cameroonian between the age of 20 and 30 years.
Have at least an HND in social marketing, gender studies, communication or any social science discipline
Have at least one (1) year experience in communication for behavior change especially on sexual and reproductive health related issues.
Have knowledge on computer programs such a s MS Office, PowerPoint and Excel.
Be fluent in English and comfortable with spoken French.
Be able to drive a vehicle and ride a motorbike at the time of recruitment or a month after recruitment.
Previous working experience with an NGO maybe an added advantage.
How to Apply
Click on the Careers Link at the top right of the CASD website and follow the instructions.
Alternatively, you can download the PDF application form and fill manually.
All manually submitted applications should be addressed in a closed envelop to the Executive Director of CASD with the title "Application for Project Animator", and should contain the following documents: a CV and a copy of your highest certificate.
Application deadline –  August 20th 2014.
CASD offers equal opportunity to competent candidates without any form of bias.
For more information, contact +237 33203624   www.casdcam.org