Cameroon , toilet outage and its deadly effects
|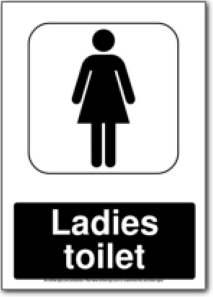 The Bamenda Main Market (in the city where I live) has approximately 5000 traders occupying about one thousand shops. The traders in the market and the thousands of people who shop there have access to just four toilets provided by the local council.
Some inner city apartments don't have toilets and the tenants have to defecate in plastic bags, in nearby bushes or share pit toilets with their neighbors. Tenants who live in apartments furnished with water toilet facilities occasional have to resort to open defecation or going out of the security of their homes to look for toilets when their water supply fails. Officials at the Bamenda City Council admit that there are not enough toilet facilities for the city's population.
According to the WHO, about 40 percent of the world's population will be without access to basic sanitation by 2015 if current trends continue. Less than half of Cameroon's population has access to improved sanitation facilities, according to UNICEF statistics .The lack of toilets forces people to defecate openly. Open defecation increases the risk of cholera, amongst other health challenges. It also poses a threat to the safety of women who for obvious reasons, need to go further afield to look for possible "toilets".
The shortage or lack of toilets at home, offices and public places like markets has made life difficult for women & increased incidents of harassment and assault against women. This lack of toilets compels women to go into dark street corners and isolated places to find some privacy to ease themselves .These places are usually hideouts for some men who wait to attack women.
Last week, two female cousins in the Indian village of Katra, in Uttar Pradesh were gang-raped and murdered while looking for a toilet. Read more http://www.theguardian.com/world/2014/jun/01/india-three-confess-gang-rape-murder-girls
It shows how vulnerable Indian women are to sexual abuse when they do not have toilets in their homes. This however is not only an Indian problem. According to UN statistics, around 1 billion people worldwide practice open defecation, using rivers, fields or other places to relieve themselves due to a lack of toilets. The practice contributes in the rise of sexual violence and harassment of women and girls, and increases health risks through the spread of diseases including diarrhea.
According to Nicholas Alipui, Director of Programmes at the UN Children's Fund (UNICEF), "Ending open defecation is a human right and a matter of equity."
Indeed access to sanitation and water are fundamental human rights. The abuse of these rights and the lack of these services endangers the lives of women
More stories on open defecation in Cameroon http://www.globalpressjournal.com/africa/cameroon/open-defecation-cameroon-increases-risk-cholera