Is Wonder Woman qualified to be a UN ambassador?
|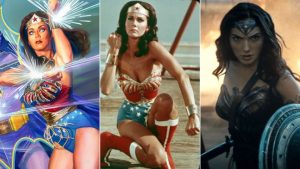 By BBC
The United Nations has come under fire for appointing comic book character Wonder Woman as its new Honorary Ambassador for the Empowerment of Women and Girls.
The UN bestowed the honorary title to the famed heroine, also known as Princess Diana of Thermyscira, on her 75th birthday on Friday, marking the launch of a year-long social media campaign to promote women's empowerment and gender equality.
But the decision was not without controversy, sparking outrage among both UN members and women's rights advocates across the world.
More than 1,000 of anonymous and "concerned" UN staff members have signed an online petition arguing that Wonder Woman was not an appropriate choice, noting the character's physique as: "a large breasted, white woman of impossible proportions, scantily clad in a shimmery, thigh-baring body suit with an American flag motif and knee high boots -the epitome of a "pin-up" girl".
Critics who signed the petition said it was "disappointing" that the UN "was unable to find a real-life woman that would be able to champion the rights of ALL women on the issue of gender equality and the fight for their empowerment".