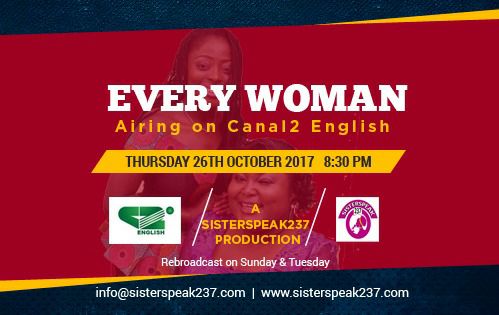 EVERYWOMAN – New Sisterspeak237 TV Show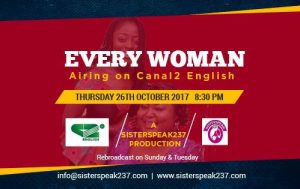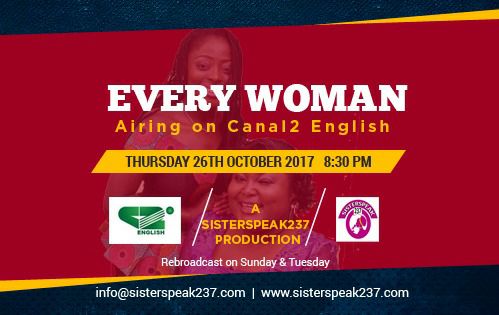 Sisterspeak237 's flagship program – EVERY WOMAN debuts this week
On Every Woman, we bring to a national stage issues affecting the everyday woman in Cameroon. Relevant discussions, even about some of the darkest things that affect us and our families. No holds barred!
On Every Woman, we are speaking up and the realm of tv is no exception.
EVERYWOMAN is a positive female TV show that provides us with fierce, informed,inspiring role models.