Ask A Lawyer – Child Support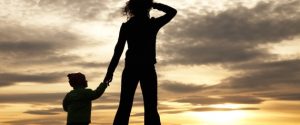 Dear Sisterspeak237,
You are doing a great job! I have one kid with a Cameroonian man. Is
there any way I could make him pay child support? He works in
Cameroon, and has  recognised the child but doesn't give any money for
the child's upkeep. What are my options?
Thanks FPK


Dear FPK
There is a way you can make your child's father pay child support.
But I'd like to know what you mean by recognition. Was recognition done before the civil status registrar when the father of the child went to declare the birth of the child or by a declaratory judgment from the High Court? What is important is that does the father's name appear on the birth certificate of the child?
Well if it does, then you could proceed to claim alimony in two ways. Before a civil judge in the high court of the place of residence of your child's father. The high court has jurisdiction to determine the status of persons. There you could make an application for alimony. The court shall ascertain what quota of your child's father's salary could be curtailed for child support and even go further to make orders that would have alimony curtailed at source before payment of his salary..
The next alternative is to go criminally. The penal code in section 358(1) provides thus
"any spouse or parent who without just cause evades, whether by desertion of the family home or otherwise howsoever the whole or any part of his moral or material obligations towards his spouse or children shall be punished with imprisonment for three months to one year or with fine of from five thousand to five hundred thousand francs"
I have underlined the areas which shall be apposite in your case.
The civil action shall ensure continuous provision of alimony and the criminal action as you can see would get punishment and maybe a civil claim which could a lump sum payment of alimony in arrears but the criminal court cannot adjudicate on the future.

Barrister Joyce Nyamboli was called to the Bar in 2008. She is developing a broad civil litigation practice in family law, corporate law , with a keen interest in human and women's rights. She is noted for her genuine passion for justice and professionalism. Joyce is based in Bamenda, Cameroon and accepts instructions nationwide.