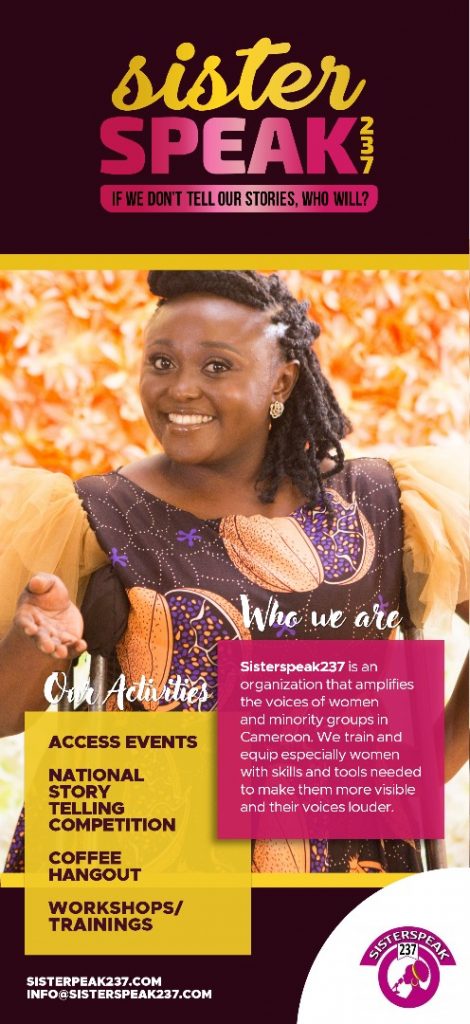 Sisterspeak237 is an organization that amplifies the voices of women and minority groups in Cameroon.
We train and equip especially women with the skills and tools needed to tell their stories, and be more visible. We believe that communication is at the heart of social change.
SisterSpeak237 started in 2014 as a site, grew to a network and today it is a registered organization. We started in Bamenda and last year expanded our operations to Yaoundé.
Our mandate is to tell underreported stories, facilitate debates and discussions on issues affecting women in Cameroon, break the silence on taboo subjects and most importantly, contribute to sustainable development .
Our slogan is, if we don't tell our stories who will?
We are currently upgrading our site and its under maintenance for now .It will be back up in the days ahead www.sisterspeak237.com
Some of our major past projects and programs include;
Hostile Environment reporting workshop for female journalists –
We also actively promoted the Stop Sexual Harassment 237 campaign
Annual National StoryTelling Competition since 2015.
Resource Center for women in Nkambe (North West Region) and training for female councillors
ACCESS 2019 – we staged the first ever fashion show for women with disabilities to promote acceptance and removal of barriers that the disabled face in the country. The fashion show gave greater visibility to the women and amplified their voices beyond Cameroon. The stories and features about Access
and the women who took part have trended in local and
international media .
Below are links to some of the reports
Access2019 coverage on CRTV Web (Cameroon national TV)
Here is a beautiful account of #Access2019 in the Focus
#Access2019 coverage by BBC Pidgin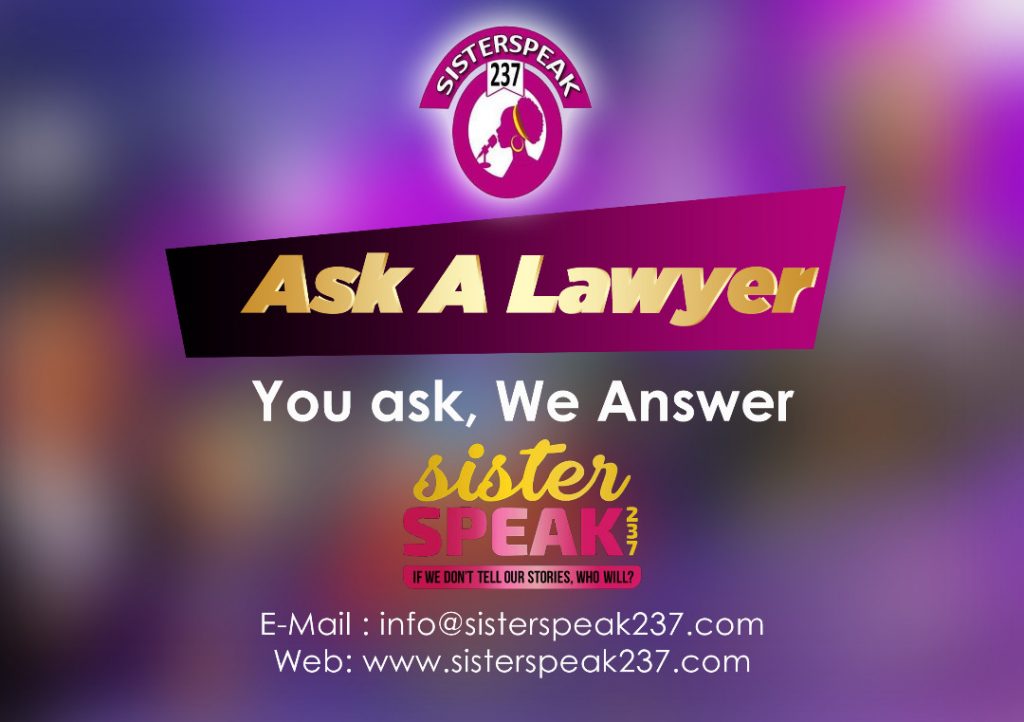 Face2Face Africa hails #Access2019
Video report #Access2019 by Euronews
Video – CRTV Web streaming #Access 2019

VIdeo: Access 2019 on Africa24