If we don't tell our stories who will?
We train and equip especially women with the skills and tools needed to tell their stories, and be more visible. We believe that communication is at the heart of social change.
Our mandate is to tell underreported stories, facilitate debates and discussions on issues affecting women in Cameroon, break the silence on taboo subjects and most importantly, contribute to sustainable development .
SisterSpeak237 started in 2014 as a site, grew to a network and today it is a registered organization. We started in Bamenda and last year expanded our operations to Yaoundé.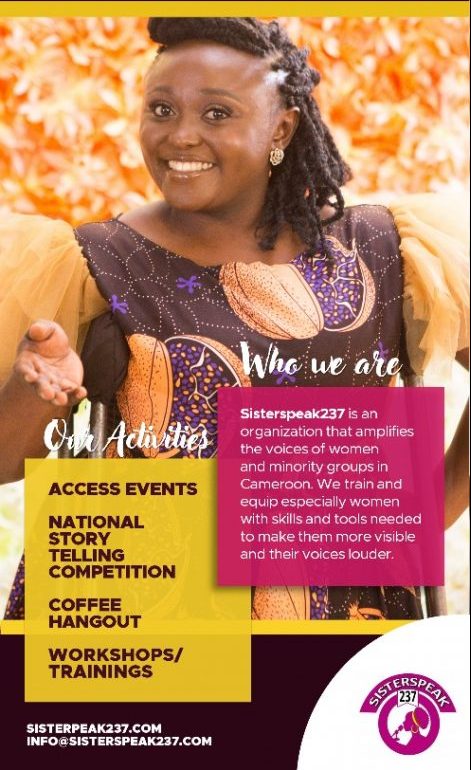 Giving a voice to the voiceless
Founder
Putting expert communication and advocacy skills at the service of underrepresented groups is what Comfort Mussa does exceedingly well. Using her #SisterSpeak237 platform, Commy has literally turned a passion for blogging, photography, mentoring and....Read more